Although there are many artificial grass carpets near us, do you know the origin of artificial grass carpets?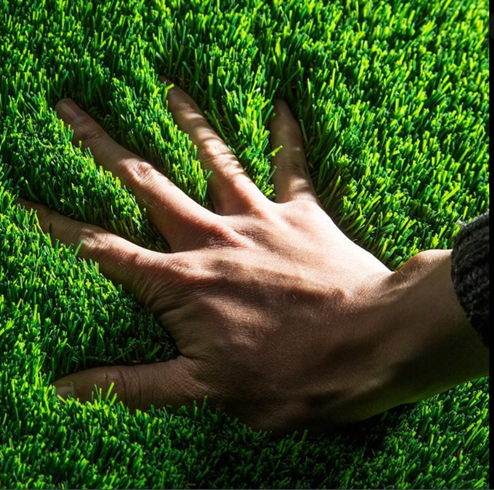 The development of artificial grass has a history of more than 60 years. It first originated in the United States. At that time, because the natural grass under the roof could not grow, in order to solve this problem, artificial turf was developed. Since then, artificial turf has spread from the United States to the world, forming a market situation of American grass, European grass, Australian grass, and Asian grass, and American grass has stronger market competition due to its long history, advanced materials, and technology force. Artificial grass fields have great advantages and will undoubtedly be used more and more commonly.
In many countries in the world, due to the influence of factors such as different geographical locations, extreme natural conditions, and their respective economic conditions, and also because of the objective fact that a considerable number of natural grass fields must be equipped with roofs and other facilities, natural grass installation and maintenance becomes more difficult. It is under such specific conditions that synthetic grass shows its great advantages. After a long period of development, artificial grass technology has become relatively mature, and many technical indicators have been close to natural grass, which can meet the technical requirements of professional football games on the surface of the playing field.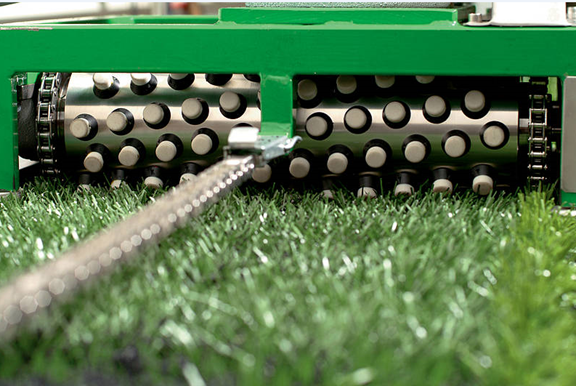 In this context, in 2001, FIFA introduced the "FIFA Recommended" quality certification system. UEFA and many football associations responded immediately and arranged more and more international competitions to be held on artificial turf. On February 28, 2004, at the 118th annual meeting of the FIFA Council held in London, England, FIFA passed a resolution to allow the use of artificial turf in professional competitions. In August 2005, FIFA and UEFA unified the "testing and certification standards for football pitches" and launched a higher standard FIFA two-star standard test, agreeing that the World Cup finals can be played on artificial turf pitches that meet the above standards. held above
The recommendation and green light of artificial turf by various international football institutions and sports departments have provided favorable conditions for promoting the popularization and application of artificial turf in hot regions, alpine regions, and those countries and regions whose economic conditions are not suitable for planting natural grass.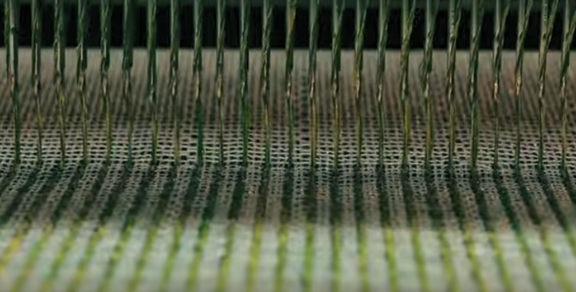 With the development of the market, artificial grass has undergone great changes in materials, technology, construction, etc. The purpose of these changes is to make artificial grass closer to natural grass in terms of sports performance, which can be roughly divided into the following stages :
The first stage: The main material is nylon 6 (polycaprolactam), which is drawn and inserted into the base fabric. Carpet-like, poor elasticity; expensive.
The second stage: It is mainly made of polypropylene (pp) material, which is also extruded and drawn into the base cloth. After paving, it is filled with quartz sand particles. The hardness is high, but the price is cheap.
The third stage: It is mainly made of polyethylene (PE) material, which is also made of extruded wire and inserted into the base cloth. After paving, it is filled with quartz sand and rubber particles. It has the elasticity of natural grass and has great sports performance for improvement;
The fourth stage: Taking FIFA certification as the standard, focusing on the construction of system engineerings such as foundation and construction. In this stage, in addition to mesh products, there are also straight and curved products. The materials are pe and pp mixed, pe and nylon are mixed, and Sports performance is further enhanced.
The fifth stage: is mainly monofilament grass, in addition to the pursuit of sports performance, but also the pursuit of a more ideal appearance, while paying more attention to the construction of the system.
The sixth stage: mainly curly grass, sports, and leisure grass specially tailored for noble sports such as gate courts and golf.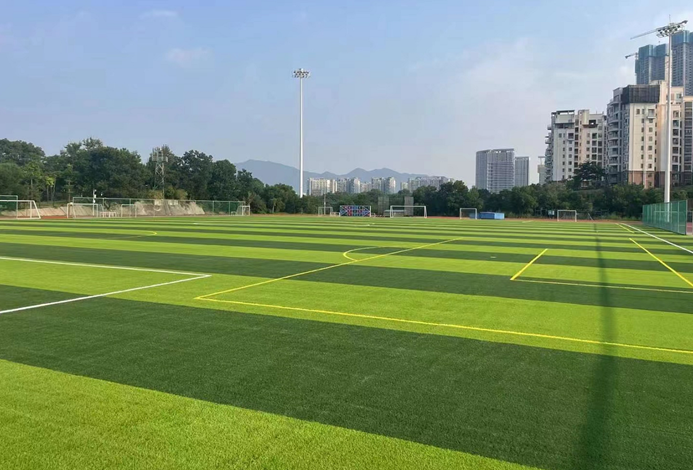 Through the above content, you will have an understanding of the artificial grass carpet near you.