When installing artificial grass, two pieces of artificial grass need to be spliced ​​together, and glue will be used.
About artificial grass glue, this article has a few tips: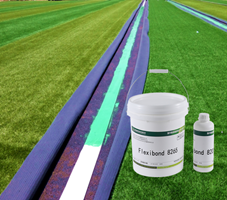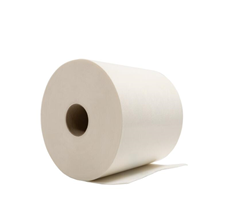 Two-component artificial grass glue
1. It is especially suitable to use two-component artificial grass glue on the sports field, because it cures quickly, which helps to improve the installation efficiency of artificial grass fields.
2. But the shelf life of the two-component is relatively short, the main agent is 12 months, the curing agent is 6 months,
Therefore, the two-component glue has a shelf life of half a year, which means that it should be used within 5 months after receiving the artificial grass glue.
3 A bucket of artificial grass glue can be used for 160 meters of long seam tape, and the width is 30cm.
4. This artificial grass two-component glue is PU glue, which must be used together with the PET connecting tape, used under the correct instructions and guidance, the life of the glue is as long as that of artificial grass.
5. The two-component glue will cure within an hour after opening the cover. Please use it as soon as possible after stirring after opening it.

One-component artificial grass glue is suitable for garden, and leisure artificial grass installation for the following reasons:
1. A bucket of 1 gallon of one-component glue (4.2KG) can be used for 70 meters long seam tape, and the width is 30cm. Suitable for small areas of recreational grass.
2. One-component glue is not easy to cure and can be used after sealing.
3. The shelf life is one year, and it needs to be sold or used within one year.
One-component glue can be coated with black PP connecting tape, and PU artificial grass glue can only stick to PET connecting tape. There is no difference in performance. Some customers prefer two-component glue, while others prefer one-component glue. Two-component glue is generally used in sports fields, with fast curing and high efficiency. Calculated from the overall cost, two-component glue The cost of coating is higher than that of one-component coating.
In addition, there is also a 310ml piece of glue that is glued with a glue gun.