The cost of using artificial turf is much lower than that of natural turf. The price of one-time input of natural turf is low, but the cost of daily maintenance is high; the cost of artificial turf is high in the early stage, but it can be used for a long time with one input.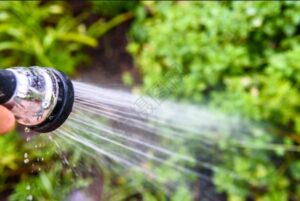 Considering the cost of daily maintenance, its total cost is much lower than that of natural turf. The local cost advantage is particularly obvious.
However, after considering the follow-up maintenance costs, the total cost of high-quality artificial turf is less than half of that of natural turf. The low maintenance cost and other benefits of artificial grass are as follows
Save water
just an occasional rinsing of dust
---
Real grass needs watering, and water is a precious resource all over the world
and we need to conserve water, especially in summer
artificial turf is that it obviously doesn't require water
Low maintenance
---
Lawns need to be mowed, watered, weeded and fertilized, and artificial turf can reduce the time and effort involved in this
those who don't want to spend time and money on lawn care. Sowing, mowing, weeding, fertilizing, etc
little maintenance and year-round green appearance
Durable
UV protection
---
Good abrasion resistance and noise reduction
Artificial grass can last for many years with proper installation and maintenance
And the color of artificial grass will not fade over time.
Wide applications
---
high-traffic areas
residential landscaping
commercial landscaping
dog walks
playgrounds.
and more.
Safety
surface for children and pets to play
---
Free of heavy metals, it's also slip-resistant and doesn't absorb heat like natural grass
pets and children can play on the water without obviously being damaged by your pet's paws
walk with artificial turf installed, you don't have to worry about getting mud
Performance
Good elasticity
---
The surface has shock absorption performance
Excellent traction
athlete can accurately judge the direction of movement of the ball